Social Events
Wednesday, 19 Sep. 2018, 18h15 – 22h00
All registered conference participants are invited to the Welcome Reception that will be held in the university's courtyard of HfTL with barbecue, some finger food, wine, and local draft beer. The reception is included in the registration fee. Extra tickets for accompanying persons can be purchased for 19 EUR (Late or on-site: 25 EUR).
Event address: conference venue at HfT Leipzig, Gustav-Freytag-Str. 43-45, 04277 Leipzig.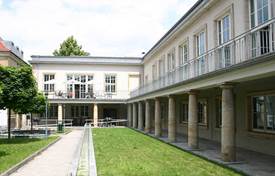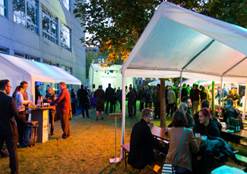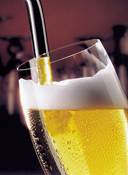 © Club Stecker / DBB
Thursday, 20 Sep. 2018, ca. 19h00 – 23h00
The Gala Dinner for all registered conference participants will take place in the Gohlis Palace & Garden (Gohliser Schlösschen), built 1756 in Late Baroque style by the Leipzig counsellor and city architect Johann Caspar Richter. We provide a Mediterranean Summer Buffet including a variety of beef, veal, fish, vegetarian dishes and selected Italian wines, but our guests can also choose German style barbecue, draft beer and other drinks. There will be a wee bit historical entertainment. Gala Dinner and coach transfer are included in the registration fee. Tickets for accompanying persons can be purchased for 69 EUR (Late or on-site: 79 EUR).
The coaches to Gohlis Palace & Garden are leaving from the conference venue punctually at 18h30 and 19h00. The coaches return to the conference area around 22h30 respectively 23h00 but we also stop at the old town (if requested e.g. as hotel destination). Gohlis Palace can be reached by taxi or public transport too – e.g. with Tram 4 via station "Stallbaumstraße" or Tram 12 via station "Fritz-Seger-Straße".
Event address: Poetenweg 26, 04155 Leipzig (south entrance to the garden of Gohlis Palace).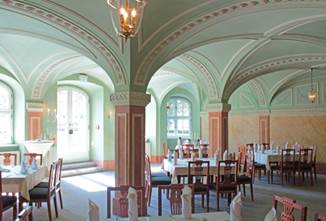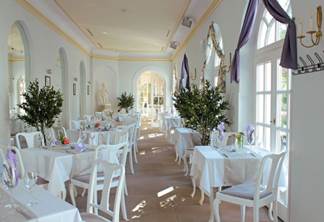 © Restaurant & Café Gohliser Schlösschen
OLD TOWN TOUR & CASUAL GATHERING
Friday, 21 Sep. 2018, Start 19h30
Conference participants, who are not tired after 20 sessions and keynotes or who did not explore Leipzig yet, are invited to join our small old town tour. We will meet 19h30 at the historical fountain "Mendebrunnen" in the central square Augustusplatz 15, 04109 Leipzig (in front of the concert house "Gewandhaus"). We will stroll around the historical centre of Leipzig, shaking out our legs and afterwards invade a nice restaurant to have dinner and some more beers eventually. (The gathering is based on self-payment.)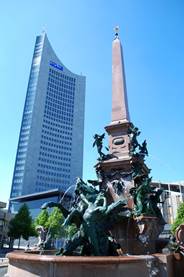 Mendebrunnen © Leipzig Tourismus und Marketing
DAY TRIP "HISTORY, LANDSCAPES & WINE"
Saturday, 22 Sep. 2018, 08h00 – 19h00
Conference participants and accompanying persons are invited to join our Day Tour through some beautiful landscapes and historical spots in the Free State of Saxony – the former glamorous Electorate and later Kingdom of Saxony. First, we will travel with an air-conditioned coach to the Elbe Sandstone Mountains and enjoy stunning views from the Bastei rock formation towering 194 metres above the Elbe River. After a short walk through the national park "Saxon Switzerland" to the spa towns of Rathen and Wehlen, we will have a lunch break with local dishes and drinks. The next two highlights will be short stops at the Pillnitz Water Palace and in the historical centre of Dresden, followed by a coffee break. Later we will explore the traditional vineyard area of Meissen-Radebeul including a guided tour and wine tasting in the Saxon State Winery "Wackerbarth Palace". Please, bring convenient shoes. People with walking hassle can be transferred by coach occasionally.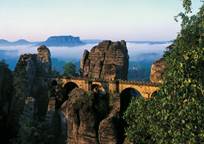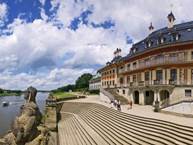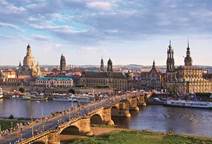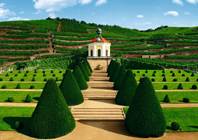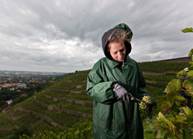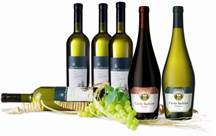 © Restaurant & Café Gohliser Schlösschen
The day trip is not included in the registration fee. Tickets can be ordered through the conference registration system for 79 EUR and include lunch, coffee break and wine tasting (Late or on-site: 89 EUR).
The coach starts punctually at 08h00 from the conference venue and will return to Leipzig around 19h00.
For any additional request regarding the social programme, please contact the local organisers (specom@hft-leipzig.de).